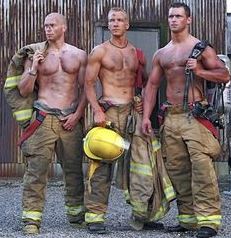 For a week in January we had a short holiday. We went down the coast with some friends. During this time, I tried to relax but I was also very aware that January was a slow month last year and I needed to make sure I had bookings on my return. I didn't put up a "I'm on holidays" post on social media and continued to book clients, respond to emails, give advice on messenger, reply to texts. My friends are super fit. They run marathon for fun. Even though they were on holidays, they were in the middle of a training program. So on top of taking our kids to the beach and swimming in the resort pool, our week included morning runs, laps in the local pool, a yoga class, and hill sprint. By the time I got home I thought,  "I just really just need a break!"
I've now learned to be careful what you wish for.
After three days of complaining about her arm when she slipped playing chasies, I took my youngest child to hospital.  I knew of stories from friends who didn't check these complaints out and their kids ended up with broken arms, fractured wrists and fingers while they carried the guilt. I marched into emergency demanding an X-ray. I don't care about the radiation, she gets more from her iPad. I began to worry about the consequences for her with a broken right arm. There would be no swim squad training, or netball, she would probably need a scribe at school. The X-ray showed a perfectly good arm and I felt like a perfectly good mother.  We got a few hours together where we both had a quiet read in an empty children's waiting area.
After being home for a week and running the air con day and night, the air decided to flip out and only cool the kitchen and lounge not the bedrooms, or the room where I see clients. So, hot and angry I began making calls, we had just had the unit serviced, okay so maybe it was four months ago, but still it was ridiculous. I arranged for a technician to come out, who I think phoned me from his  holidays, walking me through which buttons to press to reactivate the panel. I tried hard to remember the sequence of buttons to reprogram the electric panel, so I could do it myself next time. What a relief to have instantaneous cooling in all rooms at no cost and new skills for me! Yes, sleep!
The night before school started, I came home after my meditation group, to discover my car was leaking fuel all over the garage. I called RACQ who told me their policy was to phone the fire brigade. My husband and I were standing in the driveway at 10:30 pm waiting for the fire crew. They arrived and the loud engine throbbed down the street. There were only three of them, understandably not the whole crew, but still there they were. Firemen.  It was a January night, so they were hot, although a little older than I expected, in bulky yellow uniforms. I was all embarrassed at the no fire situation, but they needed to wash it down before I was allowed to get it towed. My poor neighbour was woken up and came out in her nightie to see what all the fuss was about. I was standing there in a leopard print skirt and heels surrounded by firemen; quite the excitement for a Monday night in our quiet suburb. Shortly after, I shot a text to my friend from meditation group, "The Firies just came over, I wish I had a chance to text you," He was already on his way to his unit in the city and later on he replied "Lucky you, well at least you looked fabulous!" Situation, contained.
Not even after the third break did I realise "Well, I did ask the universe for this," I was just thinking about how inconvenient it was, how do I manage without a car and how bad was my luck? I thought my children went back to school on the same day and I had booked a mobile massage with no car and no childcare. Luckily for me, my parents were in town, they came to watch my youngest while I drove his car to my mobile client. The next day was spent writing an overdue marketing plan and a media release. I was really pleased to finally attack this after two years and also write a media release.
On Sunday, the washing machine broke mid cycle, the lid-lock mechanism locked in the school uniforms and I lost my shit. My husband quietly picked up the laundry basket and tiptoed off to the Laundromat. I had to have a little lie down with some headphones on. Then, I finally got it. I has asked for this. I got the break I wanted. I wasn't able to think about work as everything else had demanded my attention. I was able to focus on being a mother; tending a broken arm, rethinking transport logistics, working together with my husband to repair the air con and washing machine. I had to stop and bring the focus back inward. I was expending all my energy on the external. In order to survive, I needed to make sure my family were looked after. I needed to ensure they were healthy and well, cool and sleeping, organised with transport and clothes.
During the time of the four broken things, the world kept spinning and I got to stop and re-calibrate, stepping towards what was important, myself and my family. Clients continued to make bookings and came when they needed. I managed to fit them in and around everything else.
Result: No broken arm, new skills as an air con tech, car towed and repaired at no cost, and army of friends offering lifts, upgraded washing machine arriving in a few days so no washing for me. We all have plenty of undies and I don't feel like a housewife.
Next time I need something, I will be very careful how I phrase it.
https://www.rachelwilkinson.com.au/wp-content/uploads/2017/04/rachel_wilkinson_logo_web.png
0
0
Rachel Wilkinson
https://www.rachelwilkinson.com.au/wp-content/uploads/2017/04/rachel_wilkinson_logo_web.png
Rachel Wilkinson
2019-02-06 10:08:20
2019-02-06 18:15:44
January, sick and tired you've been hanging on me…